Our perfect place Zee world is a family drama that follows the Mehta clan, their relationships with each other, their joys, sorrows and eventually their love for each other. Govardhan Mehta and his wife Ila have a dream of living together with their family, resolving past grudges and uniting everyone to live under one roof, how easy can that be? It replaces snatched by March 28 2020.
Our perfect place Zee world Full Story: This story is of Mehta Family, where the eldest members Govardhan Mehta and his wife Ila Mehta try to bring together their four sons, bahus, one daughter and grandchildren together and live as a happy joint family. Govardhan has everything in his life, and just wishes to live with his family. How the extended nuclear family is molded back to become a joint one will form the rest of the story.
Story So Far:
Govardhan and Ila are on the way to their mansion. The servants start cleaning the mansion as they wait for Govardhan and Ila. Finally, the couple arrives at the mansion and happily get welcomed by the servant and maid. Govardhan gives respect to the old servant Shivpal and regards him like his brother. He hugs Shivpal and recalls the old days. They have a good laugh together. Govardhan and Ila have visited the mansion after many years. It's the same mansion where Ila stepped in as the young bride and got teachings from her mother in law. Ila recalls the happy days. Govardhan recalls the moments that he had spent in the mansion along with his children. He thinks of his children and their childhood years.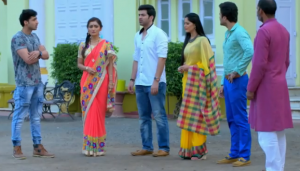 Govardhan and Ila talk of their children, who are very much different. She tells about their eldest son Parimal, who dislikes to stay with them. Parimal is busy in his work and has no time for them now. Shivpal wonders if he would be able to see everyone again. Govardhan tells Shivpal that all of his children will be coming together as its his 45th wedding anniversary. Govardhan waits to see his family together and celebrate the anniversary that falls after three days. They get to know about their second son Niranjan arriving with his wife Rita and two children Palak and Vijal. Ila is happy and informs Govardhan about their third son Rahul's arrival.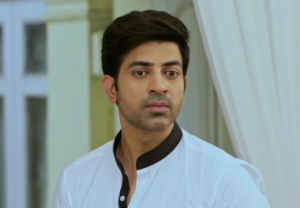 Later, Govardhan and Rahul get into a heated argument. Rahul gets drunk and disrespects his father's morals and ethics. He holds a solid grudge against Govardhan and spits poison. Niranjan and Rita get tensed. Govardhan asks Rahul to go to his room and sleep. Rahul expresses his hatred towards Govardhan. Govardhan gets a rifle and points at him. Rahul falls by a liver damage illness, and everyone think for a moment that Govardhan shot him. Ila gets annoyed with Govardhan for his anger. Govardhan apologizes to her.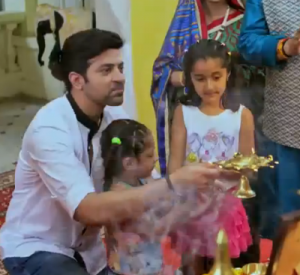 Later, Rahul tells Ila that he never meant to hurt her intentionally. She forgives him. He tells about financial troubles and sufferings. She asks him to talk to Govardhan about it, but Rahul refuses to live on Govardhan's sympathy. Next morning, Govardhan and Ila recall their young days. Ila dances on a romantic number and they sing a duet. They are excited that Parimal would be arriving. Parimal does not come and sends his wife Gayatri and son Uday. Govardhan realizes Parimal avoided them and feels bad. However, Ila cheers him up and convinces him to not cancel any of the celebrations. Rita and Gayatri meet and have a talk.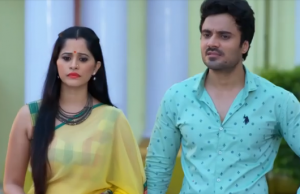 Gayatri tells about her displeasure when she is unable to speak proper English infront of others. She tells Rita about the online English course. Rita supports her. Rita asks Gayatri to take the large room if wants. Gayatri refuses to take her room, as Niranjan will feel bad. Niranjan feels awkward by Rita's offering to Gayatri. Later, Uday finds hard to connect the video game console to the old television. Rahul helps him out and tells about old tv sets. Rahul and Uday play video game and have a chat. When Uday asks Rahul about his girlfriend, Rahul feels hurt. Rahul then goes and spends some time with Palak and Vijal. Rita asks her children not to trouble Rahul. Their youngest son Sameer joins them and gets many gifts for their only sister Devyaani.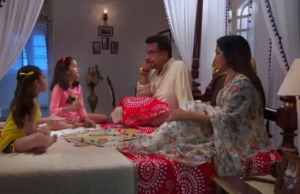 Govardhan and Ila wait to see their daughter. Devyaani calls them up and tells them that she could not come, as her husband Srikant is out on business tour and her daughter has exams. Ila understands that they can't force a married daughter to leave her duties and come. Govardhan tells Ila that he is missing Parimal and feels hurt that Parimal does not want to see their face. He gets emotional and asks her if Parimal would not turn up to do his final rites. Ila pacifies him and also gets upset by Parimal's absence. Govardhan apologizes to upset her mood.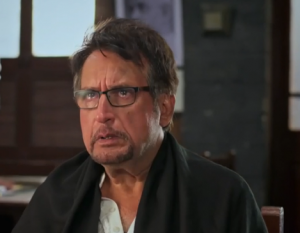 Next day, Govardhan waits for Ila for the aarti. Shivpal informs him that Ila is nowhere at home. Govardhan and his sons reach the police station to file missing report. Inspector asks them to wait for some hours, and still helps them out. Constable informs them about a deadly accident on highway. Govardhan gets saddened knowing about the elderly woman dying. He fears she could be Ila. Inspector takes them to the accident spot and hospital. Govardhan feels shattered when doctor tells about the woman dying by excessive bleeding.
Govardhan checks the dead body in the morgue. He is relieved that the woman is not Ila. As they all come home, they see Ila arriving with Parimal, which surprises everyone. Parimal takes Govardhan's blessings and meets his brothers. Govardhan apologizes to Ila for his wrong behavior. At night, Parimal drinks with his brothers and they all dance. They get sighted by Govardhan and Ila. Govardhan gets a hope to unite them with ease. Gayatri tells Parimal about his parents watching him drunk and dancing. Parimal feels embarrassed and tensed to face them.
Brief Information and Details on Our Perfect Place Zee World:
Genre: Family Drama
First Episode: 28 March 2020
Total number of episodes: 184
Total numbers of Season: 1
 Channel: Zee World Africa
Network: Zee Tv
Original name:

Sanyukt

Tele Country: Indian
Our Perfect Place Main Cast, Real Name and Picture